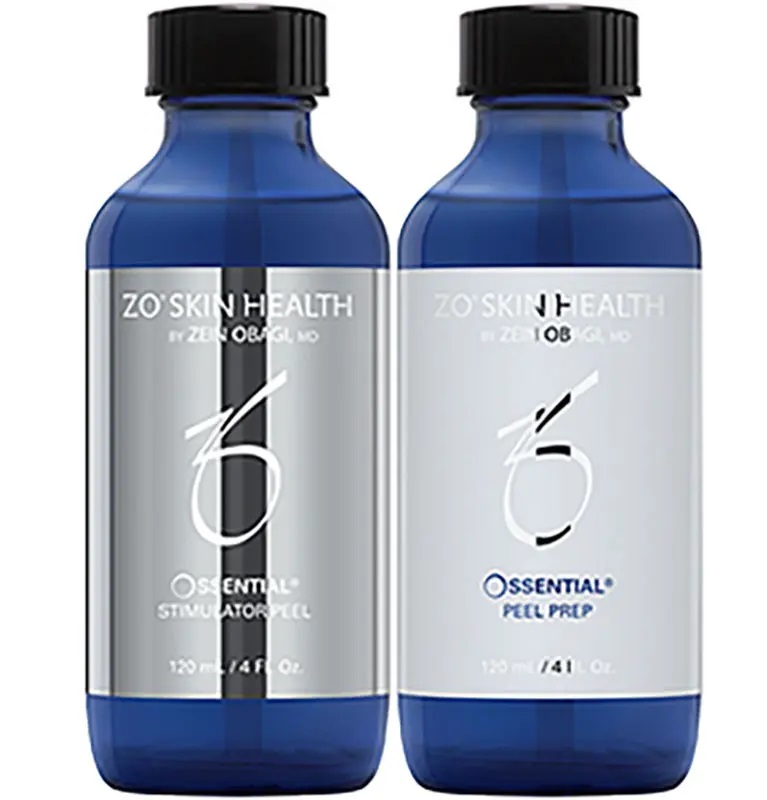 Dr Thaker and Phaze Laser Med Spa have partnered with ZO Skin Health. We offer an array of ZO products for home use as well as ZO facials and chemical peels in office.
Contact us here for an appointment.
How do ZO products work?
We selected ZO Skin Health due to the extensive research behind each product. We provide a skin care regimen that is designed just for you as well as product instructions and literature if needed. Retail sales at store fronts can not tailor a program just for you.
What are your most popular facials?
ZO Ultra Hydration Facial Treatment: Hydrate, restore, calm. We target dry, dehydrated skin. With aloe and hyaluronic acid, your skin is left soft, restored and healthy with this ZO Peel and our skin care experts.
ZO Skin Brightening Facial Treatment: instantly restores skin radiance, plumpness and hydration for glowing skin. This specialised treatment improves uneven skin tone, texture, dullness, enlarged pores, and fine lines> This ZO Peel gives you a brighter, smoother and more luminous complexion.
ZO Acne & Oil Control Facial Treatment: painless extractions, a Sulfur Masque to target bacteria and cooling, skin calming products to soothe inflammation. The ZO acne treatment is a great way to achieve and maintain clear skin.
ZO Invisipeel Resurfacing Facial Treatment: a no downtime, no peel, resurfacing facial treatment for all skin types. This treatment gently exfoliates and revives dull-looking skin, replenishes moisture and minimizes discoloration. Thus, this treatment promotes a more even skin tone and complexion.

What are the essential or best products I need to buy?
Phaze staff tailor a skin care program just for you using our highly select brands such as ZO Skin Health and others. We advise our clients that it is most important to use an SPF 30+ sun screen, and a hydrating agent or moisturizer. We select these just for you. The other aspects depend on your skin condition. We advise a skin care program that can include creams, lotions or serums for pigmentation issues, dry skin, acne, redness, and even specific problems such as rosacea or melasma.
What else can I do for healthy skin?
You should stay hydrated, eat healthy, and maintain your health through frequent routine visits to your own physicians. Cosmetics at retail stores generally may not be equivalent to high grade skin care offered through our M. D. offices. Also, at our office, we tailor a skin program just for you!

Do you offer medical services for skin care?
We tailor a plan just for you at Phaze! Our staff can combined this with an M.D. visit here with Dr Thaker. This is if you request a medical evaluation here. MD is by appointment only. This occurs apart from our esthetician services, as our estheticians do not offer medical advice. Dr Thaker has extensive experience with skin health, ranging from thousands of wound healing surgeries, to removal of problem skin lesions (surgical excision, freezing, cautery), medication management, and cosmetic surgeries we offer today. Dr Thaker is a former National Institute of Health Fellow. He gained acclaim and awards as an NIH Fellow, researching the immune properties of the skin, while teaching immune system biology to university graduate students. Contact us here for an appointment.