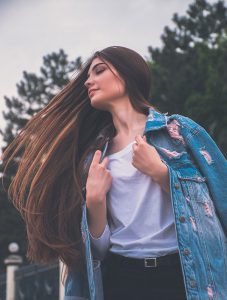 What is Wellness?
If health is the absence of disease, then what is wellness? The concept of wellness is that being alive and enjoying life requires more than just being free of disease. This is a concept with which no one would argue. Wellness may be defined then, as a feeling that life is being enjoyed and lived to its fullest. Health is key to wellness, but wellness goes beyond health. We focus on wellness in our approach to primary care in Las Vegas
What services do we offer for Primary Care in Las Vegas?
VIDEO: Dr Thaker as a public health expert interviewd on KTNV in las vegas
Whether you are dealing with obesity, low energy, thinning hair, or trying to manage your blood pressure and high cholesterol, Dr Thaker incorporates preventive measures and best practices into every visit, along with cutting edge technology and treatments. Dr Thaker is well known also for combining traditional medical care with state of the art regenerative medicine – see here.
What services do we offer for Pain Management in Las Vegas?
VIDEO: pain management and primary care in las vegas
For Procedural Pain Management, we offer:
peripheral joint injections
lumbar spine procedures
nerve blocks, botox, and trigger point injections
neurodiagnostics- EMG and NCS
musculoskeletal ultrasound
PRP (platelet rich plasma) and regenerative therapies
viscoelastic supplementation
advanced wound care and grafting
personal injury, attorney lien
disability evaluation, independent medical exam, case review
migraine and complex pain syndrome care
detoxification for apropos procedural cases (DEA X permit)
What Insurances are accepted?
For medically necessary visits [pain management and select primary care in Las Vegas] we request in advance the front and back of your insurance card and state ID. Fax 667 218 3073 or email https://sendsafe.to/contact@phazelaser.com. We require a valid credit card on file for costs not covered by insurance. Best practice is to send us insurance card photos or all details in advance to verify coverage. We accept:
Medicare (traditional)
Medicaid (traditional)
Ambetter/Silver Summit
Anthem/BCBS
Anthem/BCBS Medicaid
Cigna
Teachers Health
Tricare
UHC
most PPO and many HMO plans
attorney lien cases (personal injury)
cash and credit card payments.
All sales final on all services. No guarantee of results has been made or implied.  Please note a $50 no show fee or service reinstatement fee is charged as applicable for failing to provide at least 24 hour notice of cancellations. Book an appointment.