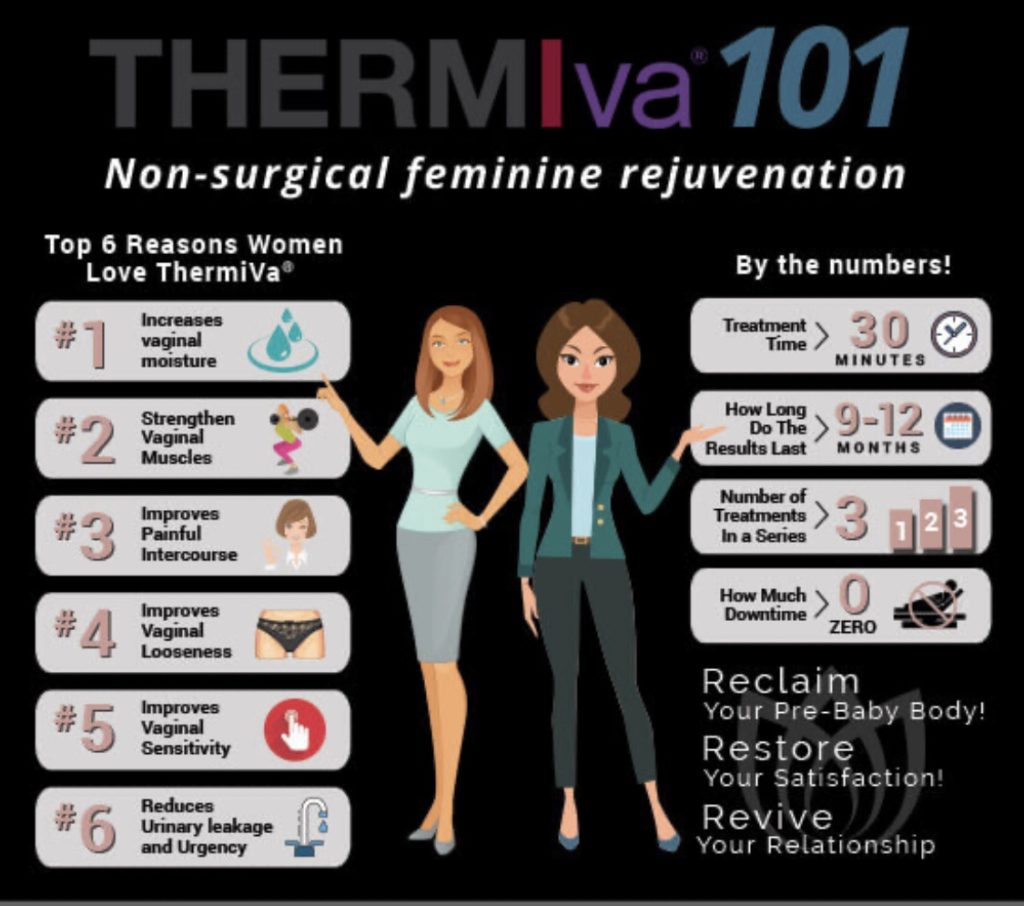 What is Thermiva?
What comes to mind when we talk about 'Thermiva female rejuvenation'?
Well many clients use words like "tighter", "smoother", "younger" and "better than ever"!
As we age, skin and soft tissues lose elasticity due to changes in collagen.  Thermiva remodels collagen in and around private female areas using safe radiofrequency.  When it is used in and around the vagina, it is called 'female rejuvenation'.
How does Thermiva work?
ThermiVa is radiofrequency female rejuvenation that can turn back the hands of time for a woman's most private area, in a 30 minute visit that is non surgical and virtually pain free.  Radiofrequency can tighten lax vaginal structures by remodeling collagen without damage to these sensitive areas.
Now $150 off one session, $450 off three sessions!  Regular price $1199 each, or ask for our package specials while supplies last. Call 702.545.0660 or book your session here:  https://square.site/book/7YXMBW2W892Z9/phaze-laser-med-spa-las-vegas-nv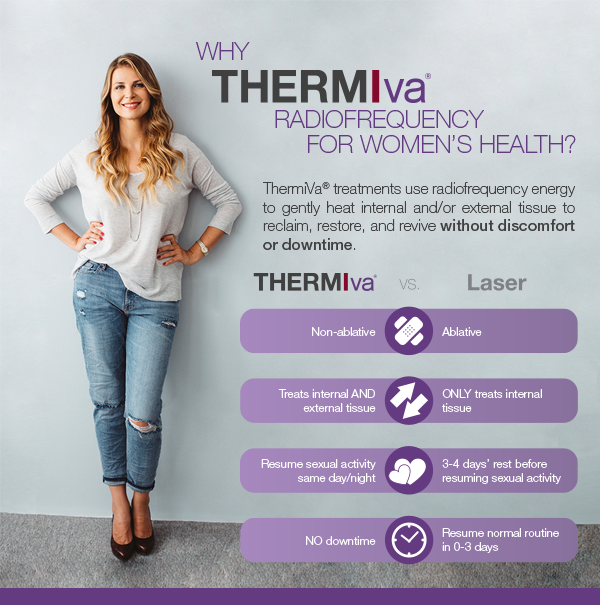 Am I a Candidate for Thermiva?
Thermiva is performed only by our M.D. at Phaze for  safety as well as  effectiveness.
Thermiva is for healthy, non-pregnant women with recent normal/negative routine GYN care.
Many women who are otherwise healthy seek Thermiva after child birth, simply due to changes of aging, or to improve the quality of their intimate life.
How often can I get Thermiva?
Usually 3 sessions are done a month apart.  These can be repeated in several months.  Platelet rich plasma can also be injected with Thermiva and some call this the Thermi- O shot.
Now $150 off one session, $450 off three sessions!  Call 702.545.0660 or book your session here: