The new BioXfusion MD combines the benefits of medical grade hydrating-infusion with dual LED light therapy. This is the latest advancement in liquid based exfoliating/infusion technology.
Red Light: stimulates and repairs elastin and collagen.
Blue Light: kills bacteria responsible for causing ACNE and inflammation.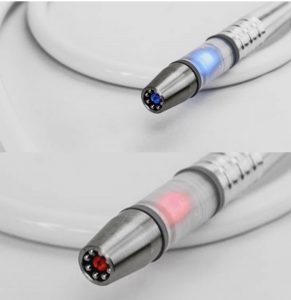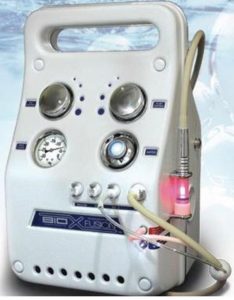 THE BENEFITS OF A BIOXFUSION MD HYDRAFACIAL

Exfoliates
Cleanses
Stimulates collagen production
Infuses bio essential serums into the skin
Uses Red/Blue light therapy

Three proprietary serums made with natural ingredients:
Lightening: hyperpigmentation, dark spots (made with licorice extract)

Plumping: reducing fine lines and wrinkles (with hyaluronic acid )

Vitamin C: nourish the skin (made with citrus extract.)

THE ONLY MACHINE TO OFFER LIGHT THERAPY AND DIAMOND PEELS

Dr Thaker selected Bioxfusion MD Hydrafacial after visiting the LA manufacturer where it is made. The manufacturer is one of few to receive an FDA clearance for microdermabrasion.

Dr Thaker met with the engineer and inventor of Bioxfusion and then developed our protocols to provide optimal results.