DAXXIFY -NEWEST WRINKLE REDUCER
What is DAXXIFY?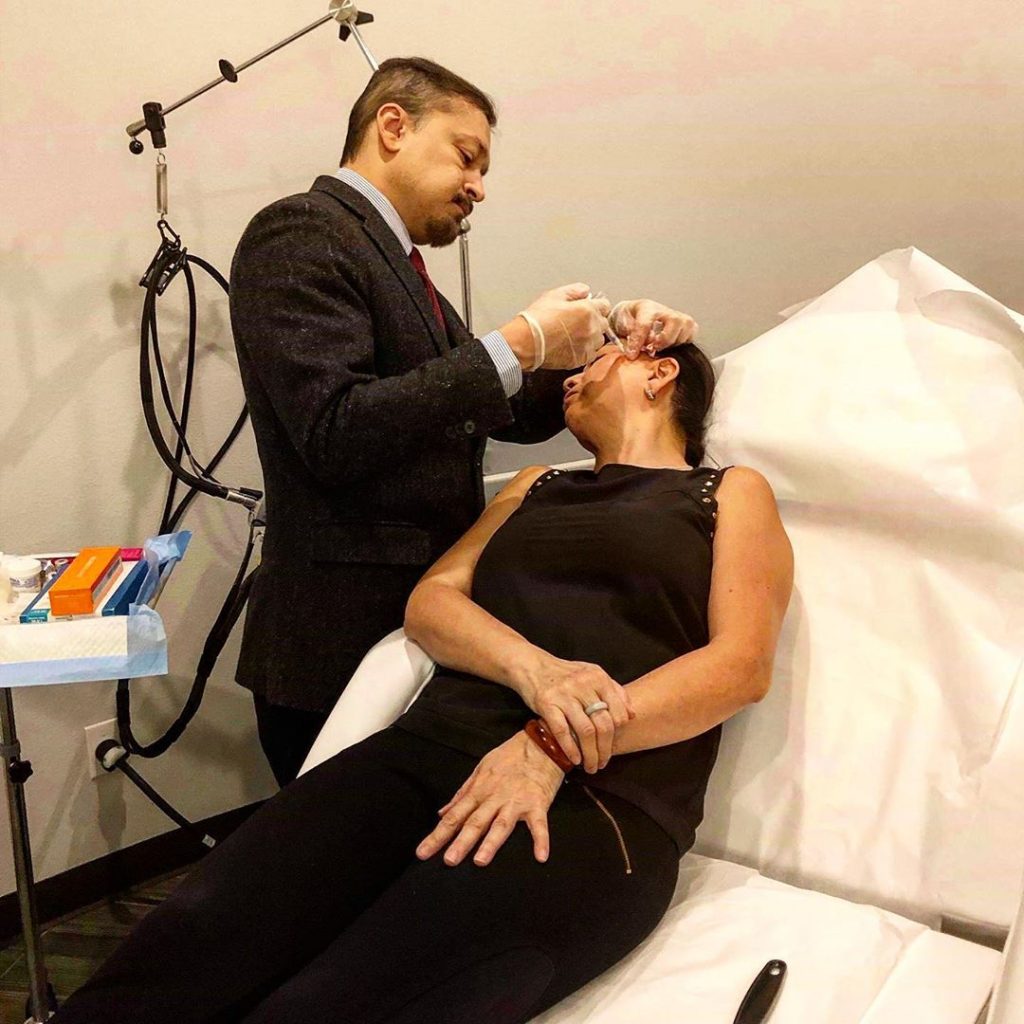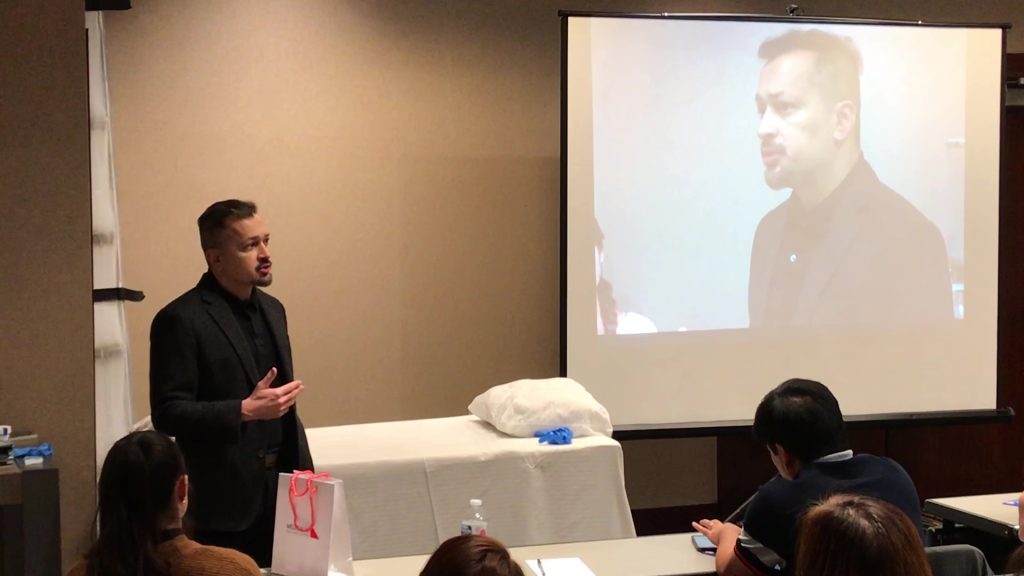 Daxxify is a type of 'botox' or cosmetic toxin we offer in our Las Vegas offices at Phaze. It is the longest acting type of wrinkle reducer and we are one of the first offices in Las Vegas to use Daxxify in 2023. This protein temporarily blocks muscles under the skin, which otherwise create wrinkles. Thus the term 'wrinkle reducers'. It is similar to other cosmetic botulinum toxin products such as Botox and Jeuveau, but each product has its own unique formulation and dosing instructions. Treatment requires no downtime. You can return to your daily routine and need only a few days of mild precautions. Contact us here for an appointment.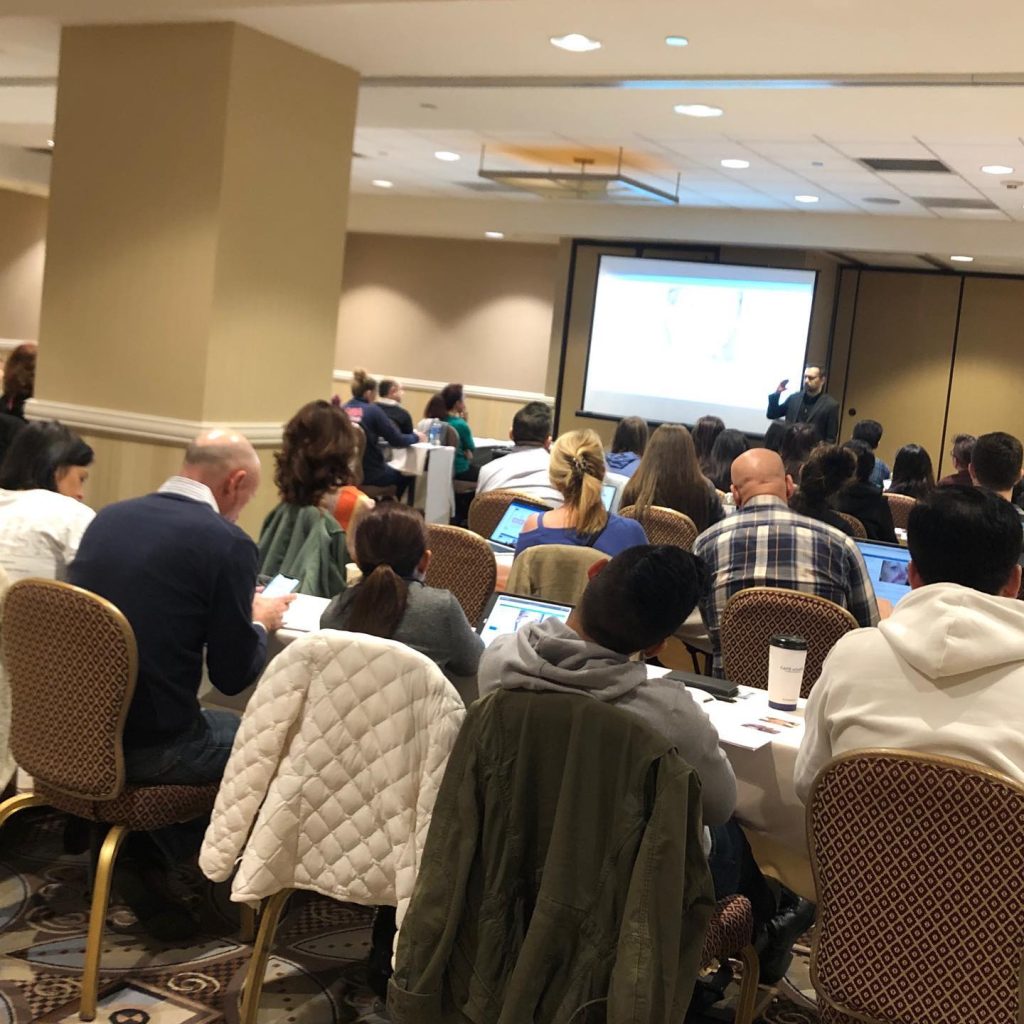 What are the different types of botox?
We have used all the neuromodulators or 'wrinkle reducers' now available in the US and have taught other M.D.s how to use them as well. These include Xeomin (the fastest acting), Jeuveau (strongest in some studies), and we are one of the first in Las Vegas to use Daxxify (longest lasting results). We will pick the right one for you. Botox is a specific brand and they make Botox Cosmetic and one for muscular diseases or migraines. Since this was the first neuromodulator, so many call all of the newer drugs "botox" as well. Some refer to these as "lower case botox" versus "upper case Botox Brand'. Dr. Thaker our medical director performs all injections and is a noted Botox and injectables expert. So you are in good hands! Contact us here for an appointment.
Is Daxxify better than Botox?
Dr Thaker is often asked by other M.D.s or patients, what is the strongest type of botox or wrinkle reducer? Daxxify is advertised as longer acting and longer results duration than Botox and other drugs as studies have shown. It has a higher cost, but patients may need only 1-2 treatments per year, instead of 3-4 treatments. It is also used because some people seem to become "immune" to a specific type after a few years, so they change their wrinkle reducer.
Do you have botox specials in Las Vegas?
Dr. Thaker and Phaze have wrinkle reducer specials both for first time clients, as well as membership plans for our patients that ongoingly receive injections and other maintenance treatments with us year after year. Daxxify costs more due to its ultra-long lasting effects, but you may need only 1 injection per year. Contact us here for an appointment.
Who performs wrinkle reducer injections at Phaze?
Dr. Thaker our medical director performs all injections and is a noted botox and injectables expert. He has taught hundreds of M.D.s how to perform these and other injections as a continuing medical education course director. So you are in good hands! Each course Dr Thaker has taught is 8 hours long and he has taught three courses for beginner through expert levels. So some M.D.s have literally taken over 24 hours of education from Dr. Thaker. In fact, if youve had botox or Xeomin somewhere else in Las Vegas, there is a fair chance someone there has taken one of Dr. Thaker's classes! Contact us here for an appointment.
What areas can Daxxify treat?
The classic areas are the "11 sign" or "worry sign" between the eyebrows, but may also include forehead wrinkles, and crow's feet. Expert injectors such as Dr. Thaker may treat these and other areas such as wrinkles below the eyes, "bunny lines" on sides of the nose, "smokers lines" around the mouth, along the jawline, or in the neck for neck wrinkles. It is important to choose a physician injector with a high degree of skill and experience.
What is microbotox or micro-botox?
Microbotox is a special treatment Dr. Thaker offers and teaches other M.D.s where the injections are more superficial and smaller so the treatment covers more areas. The term refers usually to an injection method not a specific drug. This yields very broad coverage for fine wrinkles around the eyes and across the face. Ask Dr. Thaker if this is right for you in our private treatment rooms in our Las Vegas office. Additionally, microbotox can help to minimize pores and reduce oil production, which can result in a smoother and more even complexion. Microbotox can treat the face, neck, and décolletage areas. Patients experience only minor discomfort, redness or swelling at injection sites if any. Microbotox results can last for several months, but individual results may vary.
When will I see results?
You may begin to notice results within 24 to 48 hours for moderate to severe frown lines. Daxxify offers the longest lasting results of any toxin in medical studies, with results lasting several months to a year. Daxxify delivers predictable, subtle results, so you look like you, only with less noticeable facial lines.
How long do results last?
Results typically last about twice the duration of the other neuromodulator injections patients have received. This can vary however, depending on the area treated, the amount of drug injected, and individual differences in metabolism and muscle activity. It's important to note that neuromodulator injection is not a permanent solution and repeated treatments are necessary to maintain the desired results.
Is getting injections painful?
We use special tiny needles that are so small and thin, they can bend just by entering the skin. These are the smallest needles available. Some patients find simple ice can make injections even easier to tolerate. Most do not report much pain at all.
Are there other kinds of botox?
Botox is a specific brand. Many people call all cosmetic neurotoxins "botox" as well. There are a handful of competitors and Dr Thaker has used all versions. We can help you select what is best for your treatment goals. Contact us here for an appointment.